Welcome to:
Official Member Of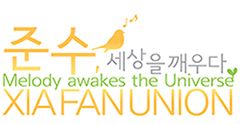 Sister Pages
XSSG says NO to Sasaengs
Important Notification
Xiah Shining Star Germany will not share any fan-taken pictures
and/or videos from Concerts, Fanmeetings, Press Conferences & Musicals, since C-JeS Entertainment
and other Copyrightholders, but also the boys themselves are against this kind of actions. [Unless during Curtain Calls, because it is allowed to record videos and take photos]
It is our duty as Cassiopeia and any kind of fans of them to respect the copyright and act so that they can be proud of us.
We hope you understand our decision regarding this matter.
Thank you.
Archives
Tags
XSSG Calendar
October 2018
M
T
W
T
F
S
S
« Dec
1
2
3
4
5
6
7
8
9
10
11
12
13
14
15
16
17
18
19
20
21
22
23
24
25
26
27
28
29
30
31
since December, 15th 2011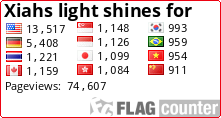 Links
Picture of the Month
Always Keep the Faith